Bundle Bands
Unlike regular rubber bands, Bundle Bands prevent the loss of important papers. Use Bundle Bands to organize your bulky files, bundles of files, and all your important records. Available in four different sizes and colors.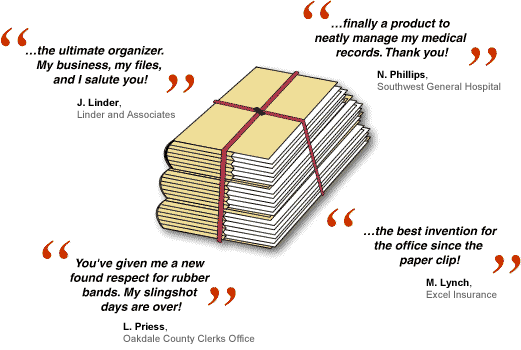 Products
FREE
- 10 packs of
Sign Here Flags
on orders over $100.

Offer good while supplies last.