Scenes of America
America is Beautiful!
As an American manufacturer we are not only proud of our American roots but we are in awe of the great beauty that surrounds us every day.
This portion of our website is dedicated to showing off some of that beauty.
Every month we will select one of our visitors submitted photographs as "Photo of the Month" to be featured here and on our home page. If we select your photo we will send you a $50 Amazon Gift Card as our thank you.
Email your picture for inclusion to USA-pictures@kleer-fax.com. Pictures must be less than 3MB in size. Please include your first name, email address, brief description of the photograph and location where it was taken. By submitting a photograph you agree to the following Term and Conditions.
Photograph of the Month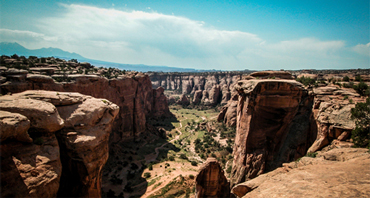 Gemini Bridges
Submitted by Larry C. this beautiful view of an arm of Bull Canyon was captured from atop Gemini Bridges in Grand County Utah.
Satellite View
Past Submissions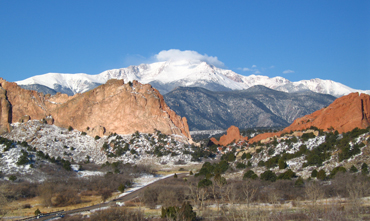 Pikes Peak
Submitted by Jessica A. This view of Pikes Peak was taken from the Garden of the Gods in Colorado Springs, CO.
Satellite View

Shopping cart